KBT puppies are born black. They carry a gene that will cause their coat color to change to blue/grey by the time they reach 18 months of age.



The Kerry Blue is considered an intellignet breed with a strong-willed mind of his own. This dynamic terrier temperament may not be the best fit for a first-time dog owner.



The Kerry Blue Terrier is susceptable to a genetically transmitted condition called Progressive Neuronal Abiotrophy.



PNA is a genetically transmitted, fatal disease in Kerry Blue Terriers. It is characterized by head tremors and stiffness in the hind legs, similar to distemper, that gets progressively worse until affected dogs are unable even to stand or eat - United States Kerry Blue Terrier Club
Although not proven, a popular theory is that the KBT originated by mating the Irish Wolfhound with basic terrier breeds.



United States Kerry Blue Terrier Club
The Kerry Blue comes in TWO sizes- standard and toy.



There is only ONE size of KBT
Height: 18-19.5 inches (male), 17.5-19 inches (female)
Weight: 33-40 pounds (male), females weigh slightly less than males - AKC
According to AKC breed standard for coat color, the Kerry Blue CANNOT have any white markings.



small white markings ARE permissible - AKC breed stanadard
The Kerry Blue Terrier originated in the United Kingdom.



The Kerry Blue Terrier is an IRISH Breed.
The AKC considers the KBT a Hypoallergenic dog breed.



The Kerry Blue Terrier is the LARGEST of the AKC terrier Breeds.



The Airedale Terrier is the largest of all terrier breeds. - AKC
Which of the pictures below is a Kerry Blue Terrier?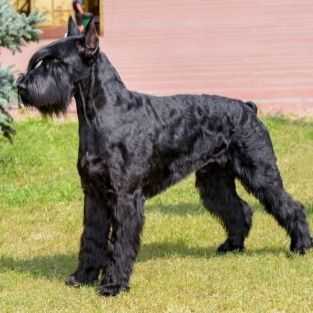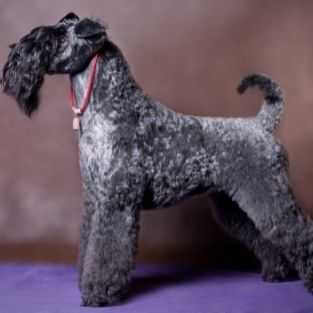 1. Giant Schnauzer / 2. Kerry Blue Terrier
Kerry Blue Terrier Dog Breed Quiz
Sorry-but that's pretty bad!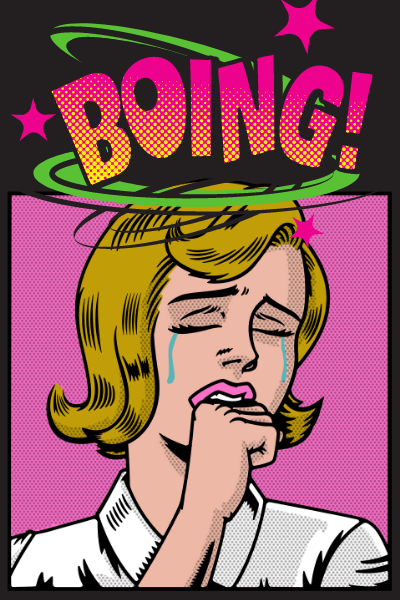 About 50% - You can do BETTER!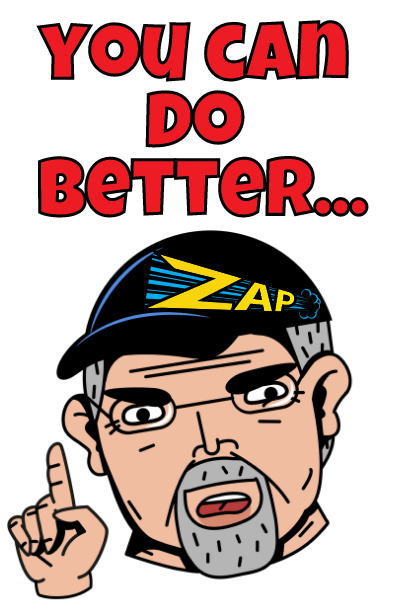 Nice Job-You got MOST of them!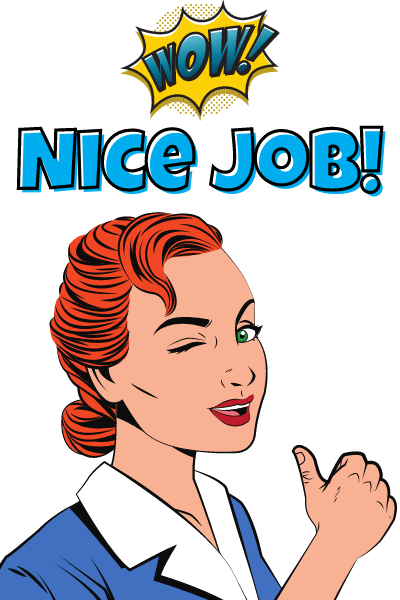 BOOM-Top Score!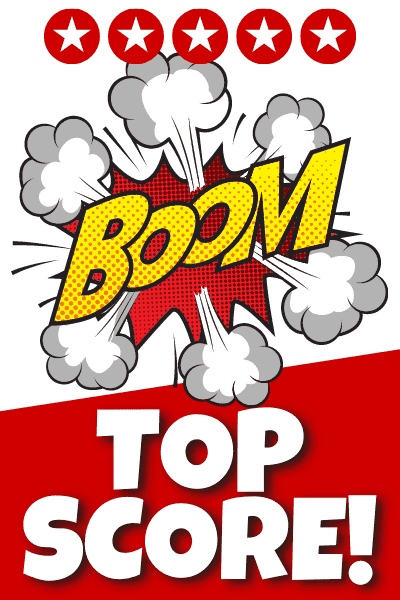 Excellent Job Superstar!